Praise for Richard Alther's New Novel Bedside Matters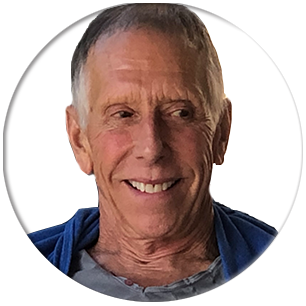 "With an unsentimental eye, Alther (Roxie & Fred) richly examines a life nearly at its end."
~ Publishers Weekly
Read Full Review
"Richard Alther's Bedside Matters offers readers an insightful and moving end-of-life narrative in the spirit of Paul Harding's Tinkers and William Gaddis's Agape Agape. Challenged by physical decline and family intrigue, Walter transcends his corporeal prison to find larger meaning in art, philosophy, and literature. A work of depth carefully wrought with nuance and delicately wrapped in wisdom and humor, Bedside Matters serves up a worthy exploration and antidote to the shortcomings of our material age."
~ Jacob M. Appel, author of Millard Salter's Last Day
"More than a story of a man coming to terms with his life in its final chapter, Richard Alther's Bedside Matters provides meaningful insights to anyone interested in the process of 'letting go.' His sensitively drawn main character takes us inside the complex psychological processes that make 'being in the moment' much easier said than done. Even with our best efforts and good support, the myriad attachments we develop over a lifetime, to desire, expectations, people, possessions, and ideas, all keep circling back to clutter the pathway and entangle us. Alther's novel provides an empathic portrait of the struggle to break free and find peace."
~ Bart Magee, Ph.D., Clinical Psychologist, Founder and Executive Director of Access Institute for Psychological Services in San Francisco
BEDSIDE MATTERS
follows a man through his final year, facing a terminal illness and discovering a world he never knew. A reclusive, wealthy retiree, Walter confronts his adult children, his ex-wife, plus others far less privileged, juggling the fact of his dying with a provocative new self very much alive.
Despite the virus pandemic, people are in fact living longer, with the consequent burden on families and health care providers. Because of this, Walter's journey as a dying man—how he is cared for, how he manages to assume primary responsibility for terminating his life—makes compelling the path towards death for us all.
Although the subjects of suicide and assisted suicide and, where now legally permitted, Death with Dignity are touched upon, this lone and brave individual successfully embraces mind over matter, enlightening the reader with a unique perspective.
Bedside Matters
Published by Rare Bird Books
March 23, 2021